Discussion of Sports betting and its future!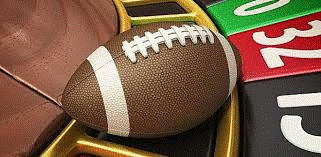 In today's world the mainstream acceptance of sports betting is increasing at a very high rate. Most of the cash-strapped states are starting to see sports betting as a potential source of revenue in today's world. The point spread and betting action in Las Vegas are now popular storylines for every big game, and for the first time, a commissioner of a major professional sports league has come out in support of legalizing sports betting. There simply has never been this much momentum to legalize sports betting outside of Nevada. There are also New Casinos emerging along with sports betting.
Everything about sports betting will have changed, from the way bets are placed, what games and events are the most popular to bet on and even who is taking the bets. There should be Stock market-like sports betting exchanges that would be created to cater to the more sophisticated bettor, while also presenting the sports leagues with a potential opportunity to profit directly off of legal sports gambling. Robots are fuelled by dynamic algorithms, motion-tracking cameras and microchips capable of ingesting troves of real-time data from athletes' bodies -- will increasingly dominate high-stakes sports betting. Legalization of sports betting might increases the potential threats, including increases in gambling addiction and gambling-related advertising. A widespread, fully mature online sports betting market in the U.S. would be the largest such market in the world, according to research from industry trade publication Gambling Compliance.
The sports betting will be only growing in the coming years. With the advancement of technologies, we have some of the high end graphic applications. We can access these applications anywhere on the go on our phones and tablets. The ease of using the applications and the new high end graphics will only get more people to get addicted to these.