Online Betting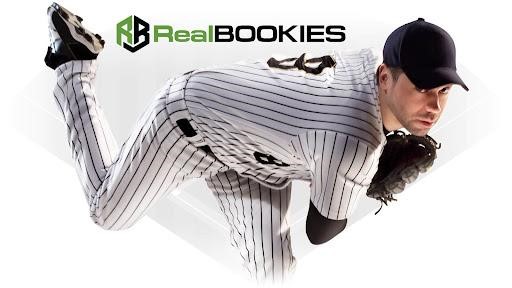 Gambling started in the United States more than a century ago. Technological advancements have transformed the country's gambling industry over the years.
Also, the federal and state governments have changed many gambling regulations. In this post, we discuss online sports betting in the U.S.
Online Gambling Market Regulations
Different states have many brick-and-mortar bookies. Some of them have online offerings that punters fondly call skins. But, Tennessee has a sole online-only gambling model.
The state has few skins that a bookie needs to start online gambling operations hence starting as a brick and mortar casino.
Some states issue a brick-and-mortar betting platform one skin while other states allow several skins. The Federal Wire Act requires all online operations to be geo-fenced and confined to states' boundaries.
An operator should get a license before they open a brick-and-mortar casino at a physical location. For example, Colorado issues a retail license. The Colorado Limited Gaming Control Commission and the Colorado Division of Gaming regulate all casinos in the state.
Once a casino operator acquires the retail license, they need to get a master license to start accepting sports bets. You can set up an online or retail bookie, or both after receiving the master license. Colorado allows casinos to contract a third party to operate their sportsbook or run them alone.
Some casinos lack enough online sports gambling experience and they prefer working with reputable online bookie operators. Colorado refers to them as internet sports gambling operators. The state scrutinizes them as it does to casinos before issuing a retail license.
Betting Considerations
Contracting third parties and acquiring various licenses are major challenges that many online sportsbooks face in the country. State gaming boards and commissions need to understand your online products and each party that is involved in your operations.
So, it is important to contract betting platform providers that have valid operating licenses. For example, Colorado has two vendor licensing levels; vendor minor and vendor major.
A firm that has sports gambling revenue shares or offers a sports gambling platform requires the vendor major license. Its application process resembles that of a retail license.
Data server providers and marketing partners need to get the vendor minor license. Online bookmaker operators need to understand how and where they accept bets. The Federal Wire Acts bans gamblers from betting outside their resident states.
So, sportsbooks with several subsidiaries should set data servers in different states to accept bets from local players only. Thus, one data server cannot serve two or more states.
Some betting companies opt to collaborate with professional teams. It is an effective way to attract regular gamblers especially if a company signs a contract as a team's official sponsor.
Yet, some operators team up with restaurants to broaden their clientele. Bookmakers need to follow certain state regulations about a particular local team's bets. For example, it is illegal to wager on a college team in certain states.
Online Gambling Partnerships
The country's gambling industry has transformed since different states legalized sports betting. For instance, the Wyoming Legislature voted HB133 on March 29, 2020, allowing sports betting in the state.
Casino and sportsbook operators are venturing into new markets as they maintain regulatory compliance. They need to fulfill various licensing requirements before they form mutual partnerships. Gambling sites need anti-money laundering strategies and abide by various gambling regulatory bodies' laws.
Nevada was the first state in the country to have a gaming commission. The Nevada Gaming Commission and the Nevada Gaming Control Board regulates all sportsbooks in the state. But, other states have lifted several gambling restrictions since the Supreme Court lifted the Professional and Amateur Sports Protection Act of 1992 (PASPA) in 2018.
.