NL West Betting Win Totals for 2020
Summer Camp" is underway, as all 30 teams are preparing themselves for a 60-game season unlike any we've ever seen. As we continue to dissect each club's chances in 2020, today we're taking a look at the National League West, specifically how each teams heading into the season and where we think their win total will sit.
Arizona Diamondbacks- O/U: 31.5 wins
The Diamondbacks managed to win 85 games in 2019 following the trade of their longtime star Paul Goldschmidt, and could be in the playoff mix again in 2020. 2B Ketel Marte enjoyed a huge breakout season last year and projects to be one of the most important bats for Arizona again. 3B Eduardo Escobar, LF David Peralta, and 1B Christian Walker are just some of the other hitters back this season. Veteran lefty Robbie Ray is also back in the rotation, which also features young promising pitchers like Luke Weaver and Zac Gallen.
The D-Backs made some big additions for their offense and pitching. For the latter, Arizona signed Giants SP Madison Bumgarner to a five-year deal in the hopes he'll anchor the rotation for the foreseeable future. Then in the lineup, the team also made a splashy trade to acquire All-Star Pirates CF Starling Marte. Other additions include the signings of Angels RF Kole Calhoun, Brewers RP Junior Guerra, and Astros RP Hector Rondón.
As far as departures, the D-Backs didn't have a ton of significant ones. Utility IF Wilmer Flores signed with the Giants, the only outgoing free agent to sign for multiple seasons. Elsewhere, C Alex Avila signed with the Twins and OF Jarrod Dyson joined the Pirates, while both SP Taijuan Walker and RP Yoshihisa Hirano went to the Mariners. OF Steven Souza Jr. also joined the Cubs.
Overall, this is a team that missed the postseason by just a couple games last season and added Bumgarner and Marte to improve their chances this season. If they can get everyone who broke out last year to continue to improve, Arizona could be a very good club. But they may lack to depth to sustain anything going wrong for them, likely putting them just a tad closer to the .500 mark.
Pick: UNDER 31.5 Courtesy Gameadvisers
Colorado Rockies - O/U: 27.5 wins
The Rockies struggled last season, managing 71 wins and staying just one game ahead of the cellar. But there are still a number of stars in Denver, most notably 3B Nolan Arenado and SS Trevor Story. In addition to those two sluggers, CF Charlie Blackmon in back, as is RF David Dahl. Jon Gray and German Márquez will once again lead the pitching staff, while the veteran Wade Davis will close games once again.
No team might have done less in the way of offseason additions than Colorado. OF Matt Kemp, the former Dodger, signed a deal with the Rockies this month after Ian Desmond announced he would not participate in the 2020 season. Their only other notable acquisition was RP Tyler Kinley, who was a waiver claim from the Marlins. The Rockies did manage to sign Story to a two-year contract extension for another $27.5 million.
Colorado's departures were also few and far between. SP Chad Bettis and C Chris Iannetta, two fairly longtime members of the organization, each signed with the Yankees. 1B Yonder Alonso also signed with the Braves on a minor league deal. SP Tyler Anderson and C Drew Butera are also some players who are no longer with the team.
Not much has changed for the Rockies when you compare them to the other teams across baseball. But there are still plenty of studs in their lineup who can catch fire and help them surprise some people. However, faced with a tough schedule and shaky pitching, the Rockies may find themselves struggling to contend in 2020.
Pick: UNDER 27.5
Los Angeles Dodgers - O/U: 38.5 wins
Another year, another division title for the Dodgers, who won 106 games in 2019. L.A. will head into the new season led by the reigning NL MVP Cody Bellinger, along with sluggers in 1B Max Muncy, SS Corey Seager, and OF Joc Pederson, not to mention youngsters 2B Gavin Lux and C Will Smith. Pitching-wise, the dynamic duo of Clayton Kershaw and Walker Buehler lead the rotation, while Kenley Jansen is still lockedmin at closer.
The Dodgers made the offseason's biggest trade, acquiring OF Mookie Betts from the Red Sox. The former MVP will start in right field for L.A. and give them another superstar atop the lineup. They also acquired SP David Price in the deal, but Price has opted out of the new season. SP Alex Wood is back with Los Angeles after a brief stint with the Reds, while the rest of the moves bolstered the bullpen, namely the signings of A's RP Blake Treinen and Brewers RP Jimmy Nelson, plus the deal for hard-throwing Twins prospect Brusdar Graterol.
In the deal for Betts and Price, the Dodgers gave up promising young OF Alex Verdugo, who will replace Betts in Boston, as well as a couple of prospects. They lost some longtime members of their rotation as well, with Hyun-Jin Ryu signing with the Blue Jays and both Rich Hill and Kenta Maeda now with the Twins. Other departures were fairly minor, like RPs Tyler Thornburg and Yimi García leaving town and C Russell Martin leaving after his second stint with the organization.
As L.A. continues their dominance atop the NL West, they appear to be even better than before thanks to the addition of Betts. With a strong lineup and deep bench, the biggest question will be how the pitching after their two aces holds up. But the Dodgers will almost certainly be a playoff team once again, and should make a very good case to be the best tea, in all of baseball.
Pick: OVER 37.5
San Diego Padres - O/U: 30.5 wins
After the splashy offseason headlined by the signing of 3B Manny Machado, the Padres still stumbled to a 70-win last place season in 2019. But there's a lot to be excited about with San Diego this season. Machado is joined by star SS Fernando Tatis Jr. to form an elite left side of the infield. 1B Eric Hosmer and OF Wil Myers are also back, as is promising young catcher Francisco Mejía. Chris Paddack leads the rotation after a very good 2019 and is backed up by Dinelson Lamet and Joey Lucchesi, while the All-Star closer Kirby Yates anchors the bullpen.
San Diego didn't do too much in the way of free agency, but did give a multi-year deal to Brewers RP Drew Pomeranz early in the offseason. The Padres were incredibly aggressive in the trade market, targeting multiple positions. On offense, they traded for Rays OF Tommy Pham, Athletics 2B Jurickson Profar, and Brewers OF Trent Grisham. Pitching-wise, they acquired SP Zach Davies in the Grisham deal and Rays RP Emilio Pagan as well.
As far as what it took to swing those deals, San Diego parted with OF Hunter Renfroe in order to acquire Pham as well as OF Manuel Margot to acquire Pagan. IF Luis Urias and SP Eric Lauer went to Milwaukee in the Grisham/Davies deal too, while several minor leaguers also left the organization. As far as free agency, a group of relievers found new homes, including Adam Warren, Carl Edwards Jr., and Robbie Erlin.
Overall, the Padres have three new hitters in their lineup, plus a new starting pitcher and a pair of elite set-up men. Best case scenario is that they're a team that hits just enough and their starting pitching can routinely give way to their elite bullpen. I think it could work, and I wouldn't be surprised at all if San Diego found a way to finally return to the postseason.
Pick: OVER 30.5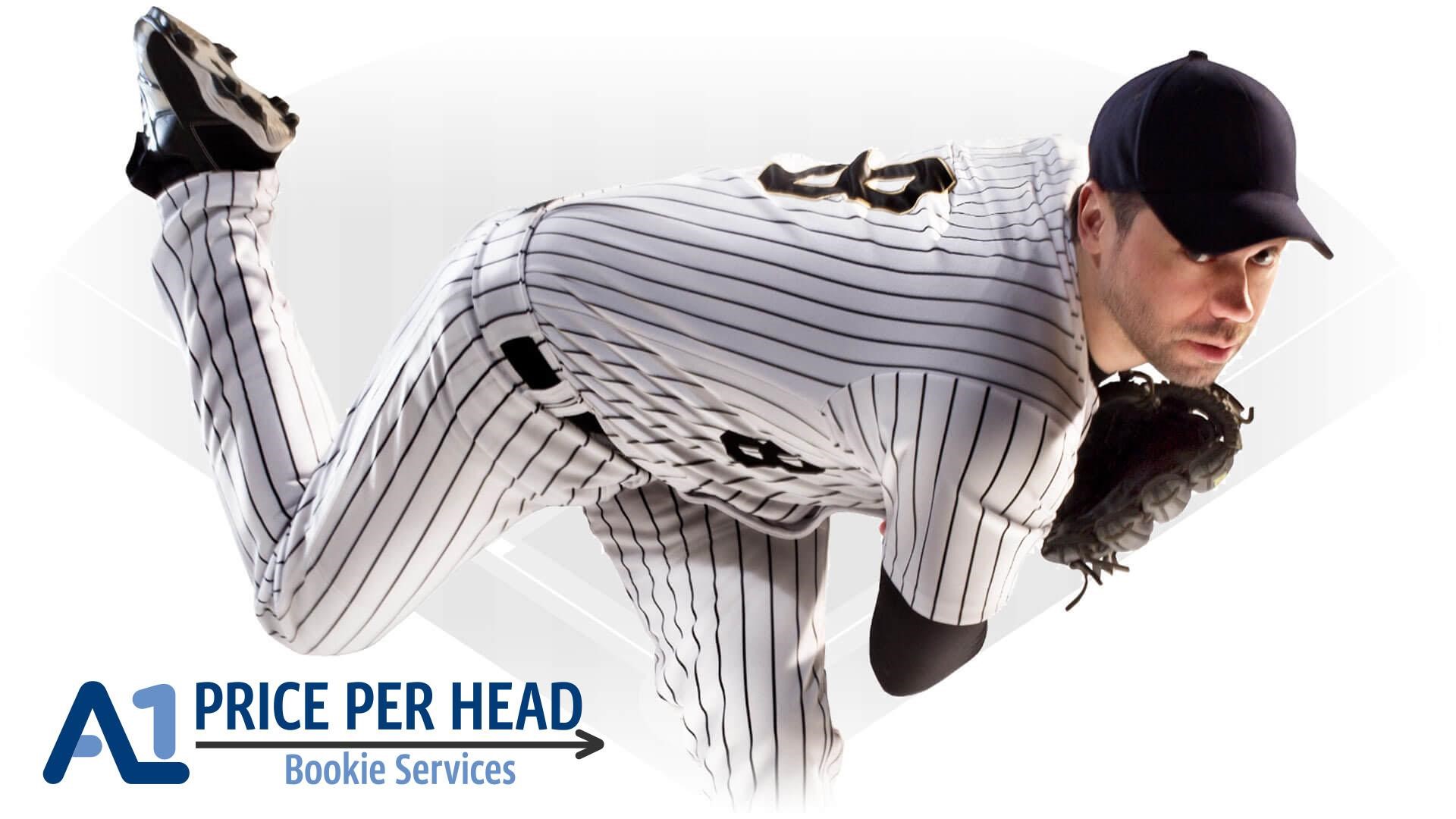 San Francisco Giants - O/U: 24 wins
The Giants surprised many baseball fans last year after a 77-win season. Although this is a far cry from their championship teams in the early-2010's, players like C Buster Posey and 1B Brandon Belt still make San Francisco worth watching. The left side of the infield is once again SS Brandon Crawford and 3B Evan Longoria, while the outfield features Mike Yastrzemski, who comes off of a good 2019. Pitching-wise, the Giants hope to have a healthy Johnny Cueto, along with Jeff Samardzija, hold down the rotation in 2020.
San Francisco was fairly low-key with their moves, but still managed to make some additions. The lineup sees OF Hunter Pence make his return to the Bay Area after some time with the Rangers, while Braves speedster Billy Hamilton was also signed during the spring. D-Backs IF Wilmer Flores is also hoping to be the do-it-all utility guy for the Giants. Two veteran pitchers, Reds SP Kevin Gausman and Phillies SP Drew Smyly, join the rotation in 2020 as well.
The most-notable loss is Madison Bumgarner, who after leading the rotation for multiple years inked a deal with division-rival Arizona. RP Will Smith also left, signing with Atlanta at the start of free agency. Other departures include OF Kevin Pillar signing with the Red Sox and C Stephen Vogt joining Bumgarner with the Snakes.
The Giants are hoping to rekindle some old magic with guys like Pence and Pablo Sandoval joining the mainstays. But the reality is, a lineup that lacks depth, a rotation with tons of injury concerns, and a shallow bullpen, may be too much for new manager Gabe Kapler to overcome. Playoff baseball seems very doubtful for San Francisco this season.
Pick: UNDER 24.
Take these bets and more at our favorite per head site www.A1pph.com.
More pay per head tips:
Vast Online Casino Options For the Crowd Adverse
Why choose A1PPH
Reliability in Our Pay Per Head Services
Per Head Sportsbook
Per Head Racebook