My gambling Partners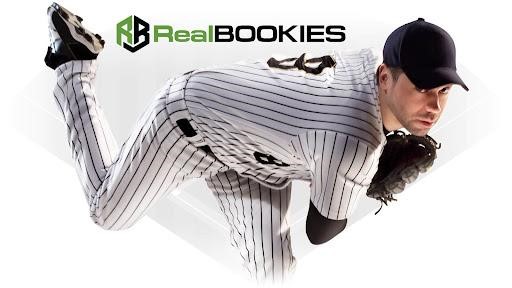 Sports betting has become a huge industry that is no longer confined to the casinos of Las Vegas and the dark bars of big cities. Broadcast networks and sports leagues have embraced gambling, with lines and odds publicized on shows and websites. NBC Sports, one of the PGA Tour's broadcast partners, has a simulcast with PointsBet that gives live betting lines during PGA Tour events.
It wasn't that long ago when gambling was perceived by sports organizations as a major threat to their competitive integrity. With the advent of Daily Fantasy Sports (DFS) websites like DraftKings and FanDuel, the attitudes seemed to begin to change, even though DFS wasn't technically considered wagering.
What DFS did was to orient a large population of sports fans to going online and having a chance to win money based on what happens during games or other sports events. It also spurred the development of web based applications to support not only DFS, but also online sportsbooks.
In 2018 the Supreme Court of the United States ruled in favor of New Jersey, which had filed a lawsuit to allow them to legalize sports betting. The ruling opened the door for all states, not just Nevada, to pass legislation to legalize sports wagering. It essentially ended Nevada's virtual monopoly on sports betting within the United States.
Half the states have approved sports betting, with 20 of them up and running in some capacity. Of those 20 states, 14 of them allow for the operation of online sportsbooks, with websites primarily provided by industry leaders like Caesar's/William Hill, BetMGM, PointsBet, FanDuel and DraftKings. They offer state of the art user interfaces for viewing lines and placing wagers.
The states where online wagering is legal require sportsbook operators to utilize geocoding to ensure that bets are only accepted if the bettor is located within the borders of the state. Every state differs slightly in their specific regulations, but the geocoding is consistently required. That means there are still 36 states where online sports betting is still not allowed.
That leaves plenty of locations where people that wish to bet on sports have to find alternate solutions. One of them is to find a local sports betting agent that will take wagers and reliably pay off the winnings. With the rise in popularity and decrease in the stigma attached to wagering on sports, it's actually a good time to consider becoming a bookie.
Beginning a business as a sports betting agent requires a keen interest in sports and a significant knowledge of betting. Fully understanding what it takes to make money as a bookie is critical, with numerous blogs and websites available to provide information about the industry. Partnering with a seasoned bookie can also be helpful. By finding a bookie buddy, it's possible to begin by taking on wagers that they may not want to book.
It's also important to be able to find and keep customers. Since building a personal relationship with clients is crucial, a successful bookie needs to be able to find and frequent places to meet potential customers. Golf courses, sports themed restaurants and live sporting events are great places to build a network of people who might be interested in wagering on sports.
Finally, the most important action is to find and utilize a good Pay Per Head (PPH) service, which gives the bookie an easy and affordable way to offer their clients a state of the art online sportsbook. While another bookie can be a partner, a great PPH service can also be considered a bookie buddy.
To find a top PPH service, just go to www.RealBookies.com for more information and to find how to get up to four weeks free.
---
Activities offered by advertising links to other sites may be illegal in certain jurisdictions. The viewer is specifically warned that they should make their own inquiry into the legality of participating in any of these games and/or activities. The information contained at this website is for news and entertainment purposes only. Any use of this information in violation of federal, state, provincial or local laws is strictly prohibited. This website does not encourage or endorse illegal gambling. By viewing this website you agree to not hold Valley Sports and/or it's owner(s) responsible for any loss or damage you incur as a result of participating in games and/or activities offered by advertisers. PERSONS UNDER THE AGE OF 18 ARE NOT ALLOWED HERE.
---