Miles Mikolas Returns Home to Join the Cardinals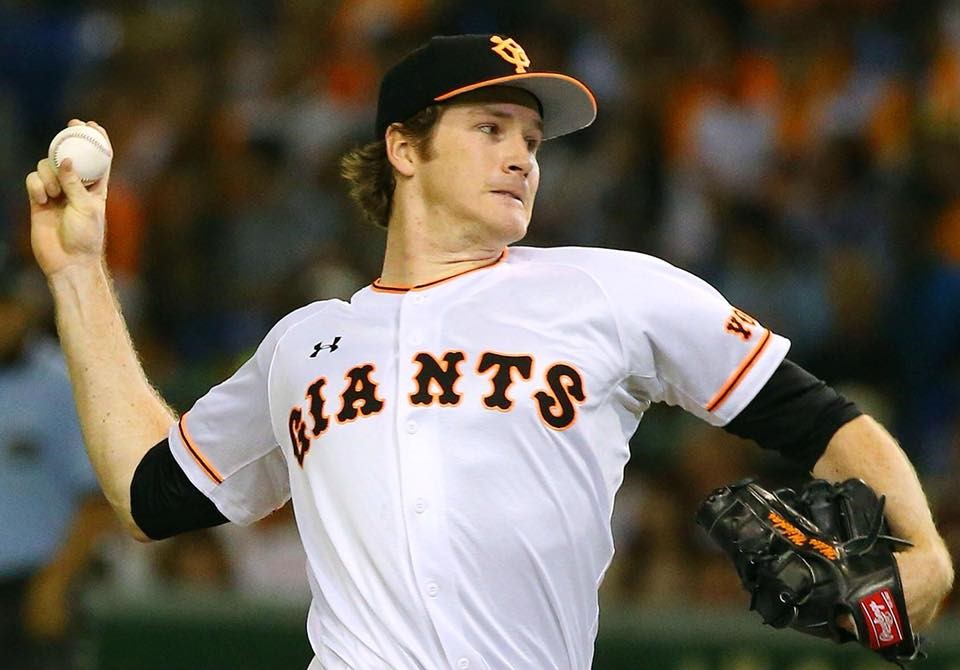 Source: Dodgers-LowDown via Facebook
In a move that will bolster their rotation depth, the St Louis Cardinals have signed right-handed pitcher Miles Mikolas on a two-year contract. The financial terms of the agreement have not been disclosed, however, it is apparently valued at around $15.5 million. It's the Cardinals' first move into the free-agent market so far this offseason.
St Louis will be hoping the new addition can help them get to the playoffs next year after not making the cut for the last two consecutive seasons. Bookmakers seem to think the club will have a much improved 2018, with the team currently ninth-favorite to win the competition at +1600 according to the latest MLB odds on bet365.
Mikolas, who had previously pitched for the Texas Rangers and San Diego Padres, has spent the past three years plying his trade in Japan. After struggling in the States, posting a 6.44 ERA in 57 1/3 innings in 2014, he decided to make the move to the Nippon Professional Baseball league and joined up with the Yomiuri Giants.
It was there that his game transformed and he became a dominant starter for the team. In his three seasons in Japan, he finished with a 2.18 ERA and a 0.99 WHIP with 378 strikeouts in 424 2/3 innings.
Just last year he posted a 2.25 ERA and struck out a batter per inning, while only walking one every nine. These stats were enough for him to earn himself a place as the second-best starting pitcher in the Central League.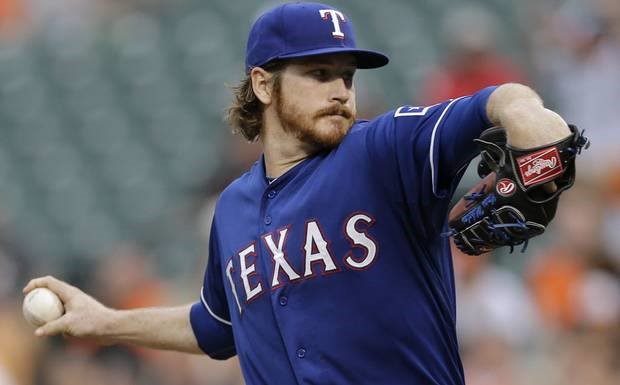 Source: SportsDay's Texas Rangers Fan Central via Facebook.
Apart from a shoulder injury limiting him to 14 starts in 2016, he has pitched solely as a starter for the past three campaigns. He regained his fitness last season and made 27 starts, including his signature three-pitch combo of a low fastball, slider, followed by a curveball.
It wasn't the kind of success that Mikolas had previously been accustomed to during his first stint in the Majors, but the Cardinals were paying close attention to his new found form and moved quickly to snap up his signature.
The pitcher said that the biggest development he made while playing overseas was getting command over all of his pitches. He also compared the difference between becoming familiar with a team's lineup as a starter, or coming on as a reliever and basically just being a 'gunslinger'. The challenge of breaking down the opposition on a regular basis became more of a chess match for the right-hander, and something that has vastly improved his game.
Mikolas said there were a number of factors that played a part in his decision to sign with the Cardinals. The player has some family living in St Louis and he is a massive fan of the organization's dedicated supporters. A chance to work with catcher Yadier Molina and pitching coach Mike Maddux were also things that influenced his decision.
Hopefully, the new signing can give the team some more flexibility with their pitching roster. It will undoubtedly be helpful for some of the Cardinals' youngsters, who will have more of a chance to develop in the Minors or come in from the bullpen.